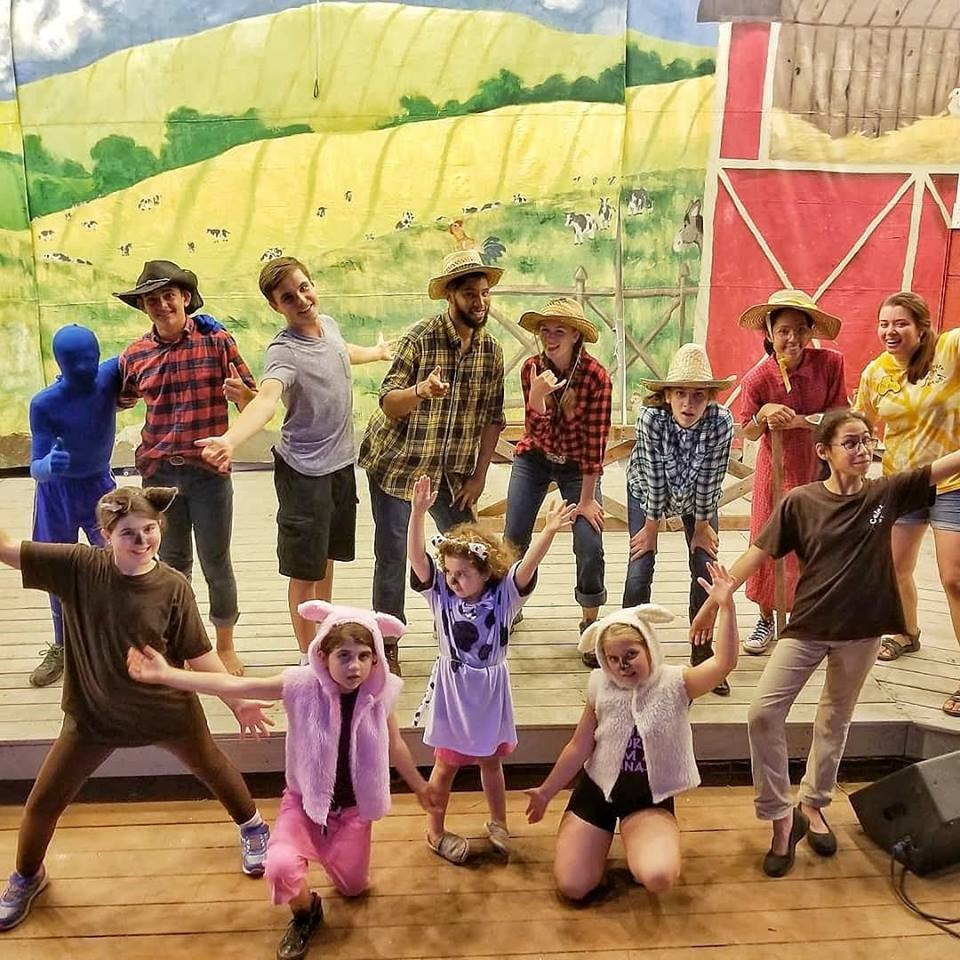 Hutchins Farm
Presented by Celebrate Jesus Ministries
With original songs, choreography, and some southern charm, Hutchins Farm is a production that the whole family will enjoy! Follow the story of Trent, a troubled teen from New York City who is sent to volunteer at Hutchins Farm. He experiences a way of life that he had never imagined as he gets to know the Hutchins family through, their love of music, wholesome country cookin', and collection of farm animals and pets! He also discovers something that he never bargained for: an everlasting love from a Heavenly Father.

This musical dramedy was written for Celebrate Jesus Ministries for the 2018 Bible camp season. It was written and directed by Erica Wilkins and Shayne McCatty, and co-directed by Cassandra Hansen. These three young adults have been heavily involved in children's ministry and drama through Celebrate Jesus Ministries for the last 10 years.
Erica Wilkins is a choir director with Virginia Beach City Public Schools and a private music lessons instructor at her own studio. She has led worship at several churches and taught music at over 22 children's camps. Shayne McCatty is a recent film school graduate of the New York Conservatory for Dramatic Arts. An aspiring director/producer, Shayne has directed various web series, local plays, and host the Pop Talk Podcast. Cassandra Hansen is a student at Regent University where she is studying business and accounting. She has been coaching and teaching children at camps for several years and has played lead roles in several dramas. To request a performance of Hutchins Farm at your church or event, please contact Erica, Shayne or Cassandra through Celebrate Jesus Ministries at www.celebratejesus.info.