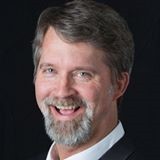 A Guide to Publishing
Presented by John Koehler
John Koehler, President of Koehler Books, leads new writers through the wild world of publishing. From preparing their manuscript for submittal to designing a cover, John discusses the issues and difficult decisions that must be made. How to market and get their book into the hands of readers is also covered. Pocket Guide to Publishing is provided free to all who attend.
Using his POCKET GUIDE TO PUBLISHING, John shows new authors the way through the often difficult and confusing publishing maze. Many questions are answered. Questions such as:
•  How collaborative should the process be with a publisher?
•  What is a decent royalty percentage?
•  How is the sale price of a book determined?
•  Do you need to have an attorney review a contract before signing?
•  What's the difference between line and copy editing?
•  How much and what kind of marketing should an author expect to do?
The various types of publishing are thoroughly explained along with the good and bad of each.
Traditional – reserved for established writers with superb stories with or without an agent. The term traditional means that the author will not pay for developmental costs or fees, and will typically be offered an advancement on royalties.
Co-­‐Publishing – was designed for emerging and established writers with high-­‐quality work desiring a professional-­‐level of publishing experience. Writers accepted into our Emerging Author Program are positioned to land a traditional deal on subsequent books. Those best suited for this program are motivated and collaborative, and receive the same level of editing, creative, development and marketing as our traditional authors.
Self-­‐Publishing – Established with new writers in mind, this option is best for the entrepreneurial author who desires to manage the sales and distribution of their work. Or who just want a limited number of books for personal se. We provide the creative development and technical expertise, and then position and train the author to publish through IngramSpark.