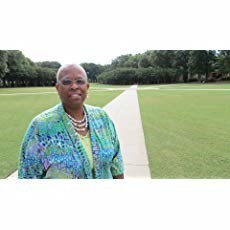 Raising a Christian Child in a Non-Christian World

Presented by Billie Cook
Raising strong Christian children with a heart for the Lord has always been a challenge for parents, but never more so than in the day and age in which we live. Outside influences compete for a child's heart, mind and soul. Temptations lurk around every corner. Be encouraged through this illuminating seminar as author, teacher, and mentor Billie Cook shares meaningful insights to help you honor your commitment to God to raise strong kingdom warriors.

Author of The Real Deal: A Spiritual Guide for Black Teen Girls, Sisters of Scripture: Mentors in Womanhood (Judson Press), Georgiana Scott: A Free Child of Portsmouth, VA (P-Town Books) and numerous historical plays.
Winner of the Illumination Silver award (2015) for Devotionals. She is the Creative Director for a reader's theater troupe The Not Just for February Players; has served as the chief writer/director for her church's Drama Ministry and as a church drama ministry coach. She has 25+ years experience working in Higher Education and is a minister's wife. Billie is also the chief writer/director for her church's Drama Ministry. A proud Spelman College graduate (BA, History; Atlanta, GA) with a Master's in College Student Personnel (BGSU, OH), Billie Cook works part-time at ODU, writes for a local magazine and newspaper and resides in Portsmouth, VA with her family.